Labor Law Poster Compliance Service
Nobody wants to labor over labor law poster requirements. Complete Payroll's Automated Poster Compliance Service puts poster compliance on auto-pilot. It costs just $7/month and comes with a $10,000 insurance policy.
Talk to Sales
Let's talk about putting your poster compliance on auto-pilot.
Additional Text
Get set up with an account in minutes.
Receive a brand new laminated poster that's fully compliant and up-to-date.
Get automated updates when labor laws change.
Stay compliant with a new updated poster every year.
Automated Poster Compliance
State and federal law require employers to post labor law notices in the workplace. These mandatory postings include the OSHA Posting, Federal Minimum Wage, FMLA, USERRA and various state-specific notices. Failure to post mandatory labor law notices can result in hefty fines and lawsuits. We have made these state and federal notices available to you in laminated All-In-One State & Federal Labor Law Posters backed by an Update Service subscription.
Talk to Sales
Let's talk about putting your poster compliance on auto-pilot.
Additional Text
Arden Neubauer
Hunt Hollow Ski Club
Hunt Hollow Ski Club has tried other payroll companies from time to time, but always return to Complete Payroll because we have an assigned specialist who knows our needs inside and out, is knowledgeable, easy to reach and very responsive. My questions and concerns are addressed in a VERY timely manner and I never feel that I have to handle sticky issues alone.
Bahar Uttam
Soderberg Insurance Services Inc
I have been working with Lacy Smart and her team for the last few years. I have been impressed by her responsiveness, accuracy, and high level of providing client satisfaction. She and her team are a wonderful testament to the organization!
Bobby Luu
Kenrick Maintenance Corporation
Ashley from Complete Payroll has always been helpful. It seems that whenever we have a challenge, Ashley is there to help us through and does it well. Her customer service skills are excellent.
Bonnie Deneef
Nuttall Golf Cars Inc
I have worked with a few different payroll providers during my career. Complete Payroll is absolutely, by far, the most proficient and customer service-oriented provider I have been privileged to work with. Lindsay Ezard goes above and beyond to assist me with any question I may have. Thank You Lindsay!
Carol Grover
Keuka College
The team at Complete Payroll is always responsive, always helpful, and always professional. They have gone above and beyond over recent years to assist Keuka College in creating efficiencies, maintaining compliance, and improving processes. Complete Payroll is a trusted partner, a valued resource, and a respected adviser.
Cathie Rene
Rochester Hearing and Speech
My experience with Complete Payroll has been exceptional. I was a novice to payroll so my learning curve was big. Andrea is wonderful helping me navigate payroll and not just fixing my errors but explaining what I did or did not do.
Cathy Pace
Finger Lakes Wrestling Club Inc
We were referred to Complete Payroll years ago by a board member and haven't looked back since. When I first started working with them, I knew nothing about payroll. My first rep Lacey, and now JoAnn, are great to work with. Working with Complete Payroll has just been a wonderful all-around experience for me.
Cathy Schuth
Hilton Health Care PC
We very much appreciate the quick service. If I need a special report it arrives via email within one business day, if not that day.
Christina Wagar
Dr. Christopher Mozrall
Complete Payroll is a great payroll company, and we love Lacey! She always has the answers to my questions without hesitation. There is very little (if any) wait time to get a call back.
Colleen Koll
Shear Ego Salon & Spa
The first suggestion I made after I joined Shear Ego was that if they were not yet using Complete Payroll, they should be. We continue to be impressed and happy with the quality and friendliness of service, and the excellent newsletters and up-to-date information on all things payroll and HR.
Debbie Klymkow
Boulevard Van City
We moved to Complete Payroll about 3 years ago. It was seamless and working with Lacy Smart on Mondays is a breeze.
People do business with people, not with corporations. In over 20 years, we have only had two customer service reps. Instead of feeling like we are one of 10,000, CP makes us feel like family! We count on Lindsay getting it right, and she always does. Even when we go outside the box, all is as we expect it!
Complete Payroll fits my budget, I never get bounced around between customer service reps, and it's very easy to enter my payroll. I simply take a photo of my payroll sheet and email it to my rep. There's never a problem! With them, it's business done, and business done right.
Don Cunningham
Town of Bergen NY
Complete Payroll Processing provided an easy transition from internal payroll processing. With payroll as their core competency, CP has the expertise to help mitigate errors and ease the burden of annual updates. Comprehensive reporting gives all the details needed and an organization can operate with an added piece of mind knowing that the payroll service is taken care of.
Eileen Reeves
Catholic Charities
After nearly 10 years, we are receiving the same or better service than when we started. The ability to reach our dedicated customer service representative in a timely manner is huge when there are deadlines in play. Requests for unique reports and integration with our other vendors has been handled without hesitation. We truly feel a partnership with Complete Payroll.
Elmira Dewes
Elite Roasters
I am very happy with your service and your website is easy to use. Employees are so responsive and ready to help with any questions. Andrea responds quickly to email, Tracy did everything from the beginning to get us started understanding and entering payroll, and Sydney's training was just super helpful.
Emily Wyse
Wyse Properties
I just love Lindsay! She does an awesome job! She is very responsive and I like that she teaches me how to find things rather than just doing it for me.
Geri Vitullo
English Road Pediatrics & Adolescent Medicine, LLC
When our business began in 2005 I knew right away which payroll company we would use. I have had exactly 2 payroll specialists since then, and I feel like they know me & our company. I am not shy to ask questions & if they don't know the answer I am always pointed in the right direction. I have every confidence in my payroll specialist, Lindsay and the company she is with!
Gwen Jones
Mack's Body Shop, Inc.
I have had the great pleasure of working with Payroll Country for almost two years now. Tiffany was my original CSR and was very helpful, courteous, and was always there whenever I needed help. So far, my experience with my new rep, John, has been wonderful as well. I look forward to working with Complete Payroll for many years to come!
Howard Clarke
H Clarke Services
We have been with Complete Payroll for quite awhile now and plan on staying. Thanks!
Jeff Allen
Crossroads House
Crossroads House has been using Complete Payroll for several years now. Their service is fast, friendly and accurate. Whenever we have payroll documentation needs arise for our employees, Complete Payroll always gets the job done quickly and efficiently. We are proud to count them as one of our many community partners.
Jill Bonnell
Swagelok Western New York
We have received excellent and attentive service for over 10 years now. We have come to rely on Complete Payroll's consistency and very low turnover. We appreciate the chance to know our rep and they get to know us and our needs as a business. If we have payroll or general HR questions, Complete Payroll has the answers for us.
Joanna Bates
Inn at Houghton Creek
Great customer service combined with a reduction in processing fees made the decision to stay with Complete Payroll an easy one. Our customer service representative, Kendall, always gets back to us quickly, and she is always very helpful and friendly. Also, the training that we received from LeeAnn was thorough and beneficial.
John Worth
Town Of Pembroke
We have been well served by Complete Payroll. When we have needed support, it was given both in payroll and other employee matters, like handbooks.
Judy Mcdonald
Antonucci Law Firm
It has been great working with everyone from Complete payroll. Everyone through the years have always been great. They take your phone calls every time, and always go above and beyond what you need. We have been customers for years and will continue for years.
Kelly Stephenson
The Service Collaborative of WNY, Inc.
We have been using Complete Payroll for over five years and have found them to be responsive, professional, friendly, and cost effective. Customer service is best judged when something goes wrong. Complete Payroll is always there immediately to help fix the issue. Complete Payroll is a payroll partner, not just a payroll service.
Linda Moore
Tiffany Transportation Services LTD.
I have worked with many payroll companies throughout my career and Complete Payroll surpasses them all in personalized service. My CSR is Andrea and I have always received assistance in a timely manner. Keep up the great job!
Lisa Carpenter
Olean Wholesale Grocery Coop., Inc.
Complete Payroll is the best choice that I have made for our payroll and HR services. Anytime I have called customer service, there is always a happy and knowledgeable person on the line to help us out! They have done anything I have asked of them in a quick and efficient manner! I would recommend them to anybody!
Nancy Woolver
Financial Service Company
What I love most about Complete Payroll is the quick resolution and response. There are not many issues, but like anything in life, issues happen. Complete Payroll is the best at acknowledging the issue and resolving the problem quickly. My rep is fantastic to work with, and I refer Complete Payroll whenever I can!
Paul Cronk
Fillmore Wesleyan Church
I've been very pleased with the service and responsiveness of my CSR, and CP's continued dedication to provide us with all the tools we need to have a successful payroll and HR experience. You are always available when I have a question and always make sure that any problems that arise are worked through to my satisfaction.
Paul Martin
Elite Armed Response Service, LLC
I can not fully express my satisfaction with Complete Payroll's personalized service, directed to my specific business needs. They are always there to make suggestions on how to make my experience better. I highly recommend Complete Payroll to anyone that has a business, large or small. You will not be disappointed!
Shane Gustafson
A Gust of Sun Winery
Complete Payroll has, by far, been the easiest and friendliest company we have ever worked with. They are quick to respond to any questions I am having, and they also have a great pricing structure.
Shivaugn Ahern
Central American Healthcare Initiative Inc.
The attention to detail in the customer experience and the consistent friendliness of the Complete Payroll team really make the difference. Liz, Mona, LeeAnne, Brandi, and Lacy have all been great to work with.
Sue Horn
Brian Horn's Auto Repair, Inc.
Complete Payroll's service, loyalty, and family atmosphere is second to none! We NEVER have any mistakes, and payroll is always on time. When I have a "Brain Fart" and forget to call in payroll, my rep Lindsey has my back. Our company will always be with Complete Payroll, and I recommend them to anyone who asks. They get an A++ rating in our book!
Susan Munsch
Evergreen Trails Campground
We couldn't be happier with Complete Payroll's service. Prompt and professional, every concern or question is addressed immediately. Our rep Lacy is an absolute pleasure to deal with. We have every intention to continue our working relationship with them for years to come. It is a load off to know that this part of our business is "worry free."
Teresa Bullock
Sorge's Restaurant
We have been in business for 70 years and have dealt with A LOT of other payroll companies! Complete Payroll is by far the best we have worked with! Ashlee Adams is my CSR and she is absolutely the BEST! Always makes time for me and very patient with any question that I may have!
Teresa Jackson
Dudley Poultry
We have been customers for many years. Evolution Software is easy to use but, more importantly, Cindy is an email away and her knowledgeable, efficient, and quick to replies to our questions are appreciated. We're very happy with Complete Payroll.
Tina Canali
Chemung County SPCA
Complete Payroll is always there if we have a problem or need something special! Their response time is AWESOME!
Denni Harbaugh
Independent Title Agency, LLC
My CSR, Andi Dimmick, is The Bomb! She's always friendly, cheery, and with all her clients, makes me feel like she has carved time out for ME. Her customer service is AWESOME, and the personal touch means so much!
Elvira Aletta
Explore What's Next
Everyone I talk to at CP is friendly and tries to help. If they don't have a ready answer, that's OK. They take the time to find one. Website is user friendly, too. The actual operation of payroll is dependable and reliable.
Theone Kalkinis
Peregrine Walton LLC
On the ball with pertinent payroll and HR topics - love the payroll system and customer service!
Peter Varlan
Mitchell T. Yencer
Things go quite smoothly and I have a very good rep: Megan!
Norlene Boone
GP Rochester, Inc.
Kari Sutton and her team always are there ready to help me with any questions or concerns. The reports are easy to read and complete with the data I need for the job! Thank you, Kari!
Cindy Van Buren
Heritage Packaging
Great customer support and service!
Bob Bolt
KTS Management, Inc
Easy to use! My rep, Ashlee Adams gives great customer service, and I love the options you have while still being affordable.
Joanne Hooven
Occupational Management Group
LeeAnn was very helpful, very thorough, patient, and professional, and pleasant! She is an excellent trainer!
Gregory Geraci
Jack of All Trades
Leanne was very helpful!
Rachelle Lyons
JD Burkhardt, Inc.
LeeAnne was very helpful in explaining the program with me and answered all my questions. I look forward to trying it out on my own next week!
Lisa Lyons
Attica Auto Supply Inc
Friendly, answered all my questions, and never felt hurried.
Bonnie DeNeef
Nuttall Warehousing LLC
LeeAnn was just wonderful to work with.
Allie Phillippi
Eden Ale House
Awesome trainer-- very knowledgeable, friendly and patient!
Jackie Agusta
Sandvik & Associates Inc
Lee Anne is a wonderful trainer. Concise and clear. A pleasure!!
Great training easy program to work with.
Jennifer Pauly
The Lower Niagara River Region Chamber
The program has met our needs! Actually exceeded them!
Sue Budd
Hinspergers Poly Industries Inc
Great products, great people and no problems!
Gail Stowe
Stowe Potato Sales
Love working with Complete Payroll, especially with Joann Gaedeke. She is amazing! Very thorough and accurate; takes the pressure from me! Love it!
Naomi Ziemba
University At Buffalo Neurosurgery Inc
These little articles are great for managers to learn more about HR needs and requirements!
Amanda Hicks
Revive Buffalo, LLC
Jennifer Strait is our AE and she was the reason we switched. She was, and continues to be a great reference anytime I have a question or need direction.
Nancy Miller
N&G Broadway Inc
Very friendly staff, and you are always on top of the services you offer.
Chris Smith
Grigg-Lewis Foundation
I appreciate updates that Complete Payroll provides. Site is easy to navigate. Our rep, Karla, is so accommodating and friendly. We appreciate her also. So happy we made the switch to Complete Payroll!
Frances Sweeney
CPM Golf, LLC
The service that we have received has been EXCELLENT and I can't say enough about Lindsay Ezard's patience and support. Everyone that I have had contact with is professional, knowledgeable, and personable. I have received many calls from your competitors wanting to talk to us but I tell them I am very happy with our service!
Peg Miller
Freed Maxick CPAs PC
We are an accounting firm and do not advise our clients on HR issues. You provide a wealth of TIMELY information in this area which I direct them to. You make my job so much easier!!
Lora Miller
Tim's Trim Inc
Great company to work with. Wonderful people; knowledgeable, helpful, and friendly!
Laurie Koerner
Shades Unlimited Inc
I like that you are a home-based company and I know I won't be talking to someone in another state. It is easy and convenient!
Linda Moore
VHI Building Specialties Inc
Great customer service on a personal level.
Donna Carey
Thomas P. Shea Agency
Ashlee is great to deal with. And before her, LeeAnne was great.
Helen Cunningham
Jeffrey Ellis Carl Cabinetmakers Inc.
Customer Service and payroll representatives are excellent!
Sally Kovatch
Nothnagle Drilling, Inc
The program works very well for our company. We like the virtual payroll option and our Account Representative, Ashley, is always very responsive and helpful!
Teri Peters
Long Pond Pediatrics
For 11+ years, Andrea Dimmick has been our CSR. She is extremely competent, helpful, responsive. Evolution portal, once trained, is easy to use and again, if we ever run into an issue, Andrea walks us right through. I would highly recommend... and have!
Nicole Begin
Town Of Pembroke
Love working with CPP. They have made life so much simpler for me.
Laurie Merrill
Light House Station, LLC
Jo Ann has been our rep and couldn't imagine starting payroll without her!
Mary Sutter
Matrix Machine Specialties Inc
I have worked with two other payroll companies and Complete Payroll has been the best in payroll custom packages and customer support! The payroll reports are readable with larger font when printed and program is user friendly.
Laura Lane
Livingston County Area Chamber Of Commerce
The customer service is beyond compare!
Barbie Gozelski
LeRoy Country Club
When I need something, you always help. You're easy to get ahold of; you DON'T put me on hold! I get to email or talk to a real person (Lindsay) and she's always consistent.
Nancy Miller
N&G Broadway Inc
Very friendly staff, and you are always on top of the services you offer!
Patricia Gilbertson
GLG Development Corp.
CPP has resources that consistently monitor payroll regulations at all levels that ensures compliance. This is a great boon for a small business with limited personnel.
Elizabeth Barefoot
Barefoot Septic & Sewer Inc
I have recommended Complete Payroll to my clients for years. You have the best customer service of any payroll company I deal with. I know that mistakes will happen on occasion, but Complete Payroll really works to resolve issues promptly.
Kris Dussmann
Coordinated Plan Inc
We are a Complete Payroll customer and have been very happy with our relationship. We have had no problem referring CPP to our business owner clients.
Beau Bibeau
Rochester Dog Walkers LLC
We are so grateful for your company. Our service rep Megan Schiske has been incredible to work with for over three years now. We love that you are small and local, and we love the personalized service we receive. Thank you!
Margaret Urlacher
Pittsford Realty Corp
Customer Service is awesome! Love Andrea 😀
Michelle Bromstead
Freed Maxick CPAs PC
Your personal attention to every client really stands out!
Janet Olivieri
Pfisterer Lapp LLC
I have complete confidence in CPP and my Account Executive, Todd 😀
Liz Maher
Discovery Schoolhouse LLC
Our payroll specialist, Ashlee Adams, is extremely knowledgeable, helpful and quick to respond to all questions and concerns. She has alleviated many stressful situations for our company and is a true pleasure to work with! Thank you Ashlee!
Marybeth Simoneit
LaSalle Early Childhood Center Inc
Friendly employees, lots of resources.
Kathy Cassetta
Cassetta Agency Inc
You have the best employees working for you. They are professional and a delight to work with!
Ami Blackmore
Exchange Redemption Inc
CPP has been a pleasure to work with. Very responsive to any questions or issues. I absolutely trust CPP to do things correctly.
Joe Czerny
Mercy Flight Inc
Service reps are so helpful and always available. Andrea is the best!
Mark Logan
First Free Methodist Church
I love our CSR Megan. She makes my life so easy. I used to be with one of your competitors and the CSR there treated me like a number. Megan treats me like she is part of my team.
Patty Dugan
Lynn-Ette & Sons Inc
Any time I need anything we always have a prompt response from you.
Kris Dussmann
Coordinated Plan Inc
We are a Complete Payroll customer and have been very happy with our relationship. We have had no problem referring CPP to our business owner clients.
Nancy Christodoulides
JW Pepper LLC
Mellisa Furman is my payroll rep and she is the best. No matter how complicated the payroll, she is always available to help me sort through things to get it right.
Joanne Basher
MD Meyers Properties LLC
You are the best in all areas: Payroll and HR. Thank you!
Debbie Blacklock
Blacklock / Eglin Enterprises, Inc.
Fantastic service! Friendly helpful staff. Your company was and is the most sourced not only with payroll needs but also with the update and verbal connection with your clients when it came to the COVID-19 PPP. Believe me when I tell you, I had less help from my bank or my Accountant! Thank you!
Kelly Gilligan
Rochester Rigging & Erectors, Inc.
My CSR, Ashley is amazing! I know if ever I need help or have an issue she will do everything she can to help me. And whenever Ashley isn't available everyone who has helped me has been great! It is all about the service I receive from CP that makes me recommend you to anyone who needs a payroll service.
Kathy Lott
Blowers Agra Service Inc
Efficient, knowledgeable, User-Friendly!
Darlene Martin
Creative Food Ingredients
Customer Service is outstanding. Very knowledgeable about their software. Ahead of the game when new laws are being implemented.
Linda Moore
VHI Building Specialties Inc
Great customer service on a personal level.
Nancy Olson
Pride Mark Homes
Payroll Software is easy to use and very helpful customer service reps!
Patricia Gilbertson
GLG Development Corp.
Complete Payroll has resources that consistently monitor payroll regulations at all levels that ensures compliance. This is a great boon for a small business with limited personnel.
Frances Sweeney
CPM Golf LLC
I always feel confident when I ask them any questions. Answers are very detailed and nothing is left open. Thank you!
Jasen Meyers
J. Meyers Contracting LLC
Our payroll service is prompt and efficient. I very much appreciate the expertise shared with us in regard to all employer responsibilities and regulations.
Kristin Harrington
Kristin Harrington LLC
Have sent 3 small businesses your way! Best Payroll Company i have worked with in 20 years. Thank you for the equal respect you give to seasonal employers like myself. Grateful!
David Smith
Corning Meals On Wheels Inc
Your customer service support is second to none.
Nancy Miller
Town & Country Family Restaurant
Very friendly staff, and you are always on top of the services you offer.
Mary Sutter
Matrix Machine Specialties Inc
Great service, reports are easy to read with large prints and online service is user friendly.
Elizabeth Barefoot
Barefoot Septic & Sewer Inc
We at Barefoot Septic are so grateful we have you for our payroll provider! You are professional, courteous, accurate, timely and on have our backs! Thank you for being so!
Cindy VanBuren
Heritage Packing
Superior Customer Support! My CSR is Andrea Dimmick and she has gone above and beyond to answer my questions and help me when payroll problems arise.
Roxanne Ham
Forsyth & Forsyth
Complete payroll is always helpful. We have rarely experienced any issues and if so, they are resolved quickly and effectively. Staff is always kind and courteous.
Kristin Harrington Harrington
Kristin Harrington LLC
Amazing small business support!
Nicole Begin
Town of Pembroke
The Town of Pembroke has had a wonderful experience with Complete Payroll. We've been using them since 2013 and would recommend their service.
Martha Allen
Cortland County Community Action Program, Inc.
Your company scores high in customer service. Lacy Smart is awesome!
Nancy Christodoulides
JW Pepper LLC
My Payroll Specialist Melissa is outstanding and helpful and always ready to solve any problems with payroll that I might have. Plus she can customize categories specific to my business. She is the best advertisement for Complete Payroll!
Norman Bishop
Norm's Marine Service
It is just easier to get the correct information and documents from someone who knows what they are doing than to google it and try to figure all the stuff the government expects us to know. Thank you!
Penny Jensen
Luminated Landscapes Inc
Ashlee has been amazing and is there every step of the way, and Jen Strait's service and guidance has been beyond helpful! The team that you have created at CP is such a wonderful asset to any business large or small and I have and will recommend you to other companies moving forward.
Joan Kuch
Colburns A/C & R., Inc.
Great customer service. Phone calls are always returned promptly. Always go above and beyond!
Christine Graves
Continental School of Beauty
Complete is helpful and responsive to all our questions and concerns. The polite, friendly specialists are willing to resolve any issues we may have and if they are unable to themselves, they take it to the next level. Thank you!
Easy Compliance
This is the biggest thing, isn't it? You don't want to have to think about your labor law posters one second more than you have to.
Simple Setup
Enrolling in our automated poster compliance service is as simple as completing the form on this page or contacting your CSR.
$10,000 Protection
Consider this an additional insurance policy against the unlikely event that you face a fine or a poster-related lawsuit.
Automatic Updates
Labor law updates and posting attachments are automatically sent to you as soon as they come out. Pretty nice.
E-Update Service
Upon activation, receive a laminated All-In-One State & Federal Labor Law Poster delivered to your location.
When a change occurs, we alert you that a posting has changed and we email the updated posting straight to your inbox as a downloadable PDF file.
Print the updated posting on your printer.
Display the updated posting alongside your current labor law poster.
Receive an updated All-In-One State & Federal Labor Law Poster every year on the anniversary of your subscription. Shipping & handling included.
Talk to Sales
Let's talk about putting your poster compliance on auto-pilot.
Additional Text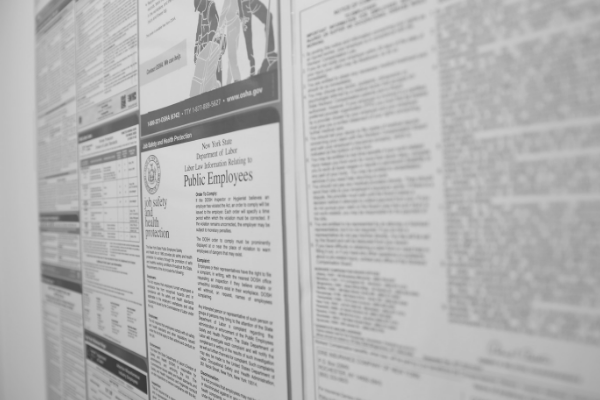 Talk to Sales
Let us put your labor law poster compliance on auto-pilot. ✈️
Fill out the form and an Account Executive will get back to you right away!
Frequently Asked Questions
What labor law posters are required for my business?
Where should my business display our labor law posters?
How do I know if I'm not required to display a labor law poster?
Do my posters need to be multilingual?
How often do I need to update my labor law posters?
How do I know if my labor law poster is up to date?
What happens if my business is not compliant with labor law posting regulations?
When are labor law posters updated?
What is the penalty for failing to display labor law posters?
Employer Resources
We're constantly sharing resources to support employers with paying and managing their workforce.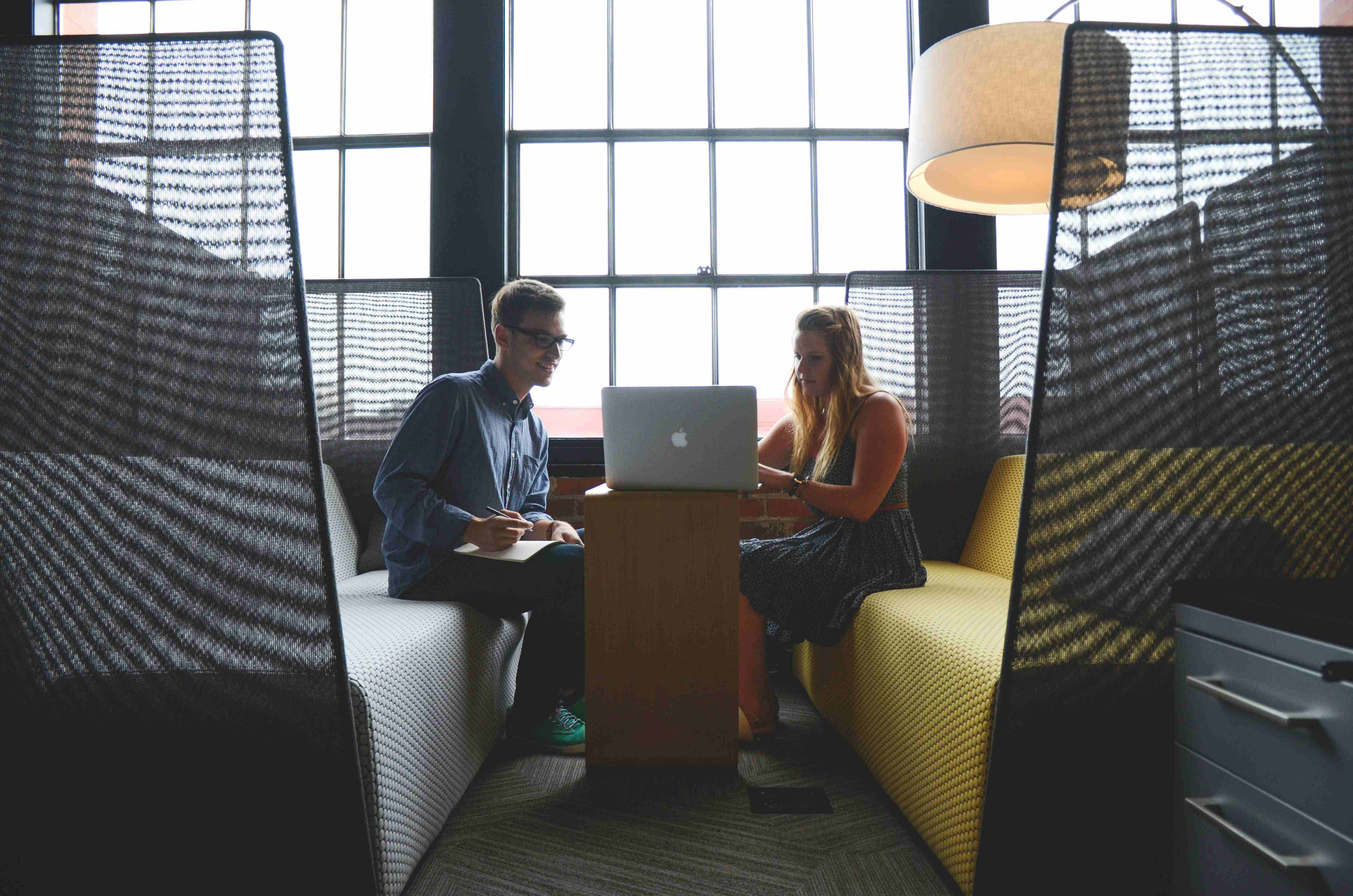 Read our comprehensive guide, complete with videos and related resources.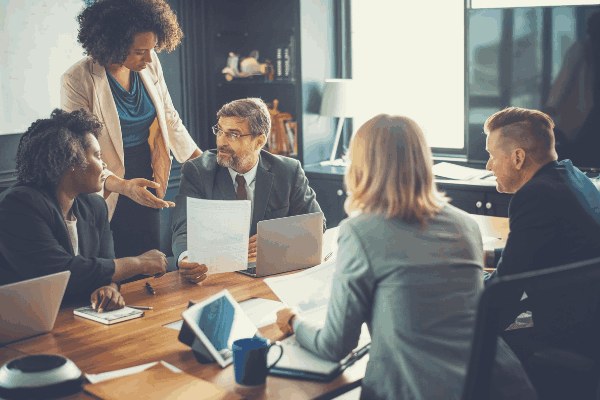 Regulatory guidelines and best practices for managing remote employees.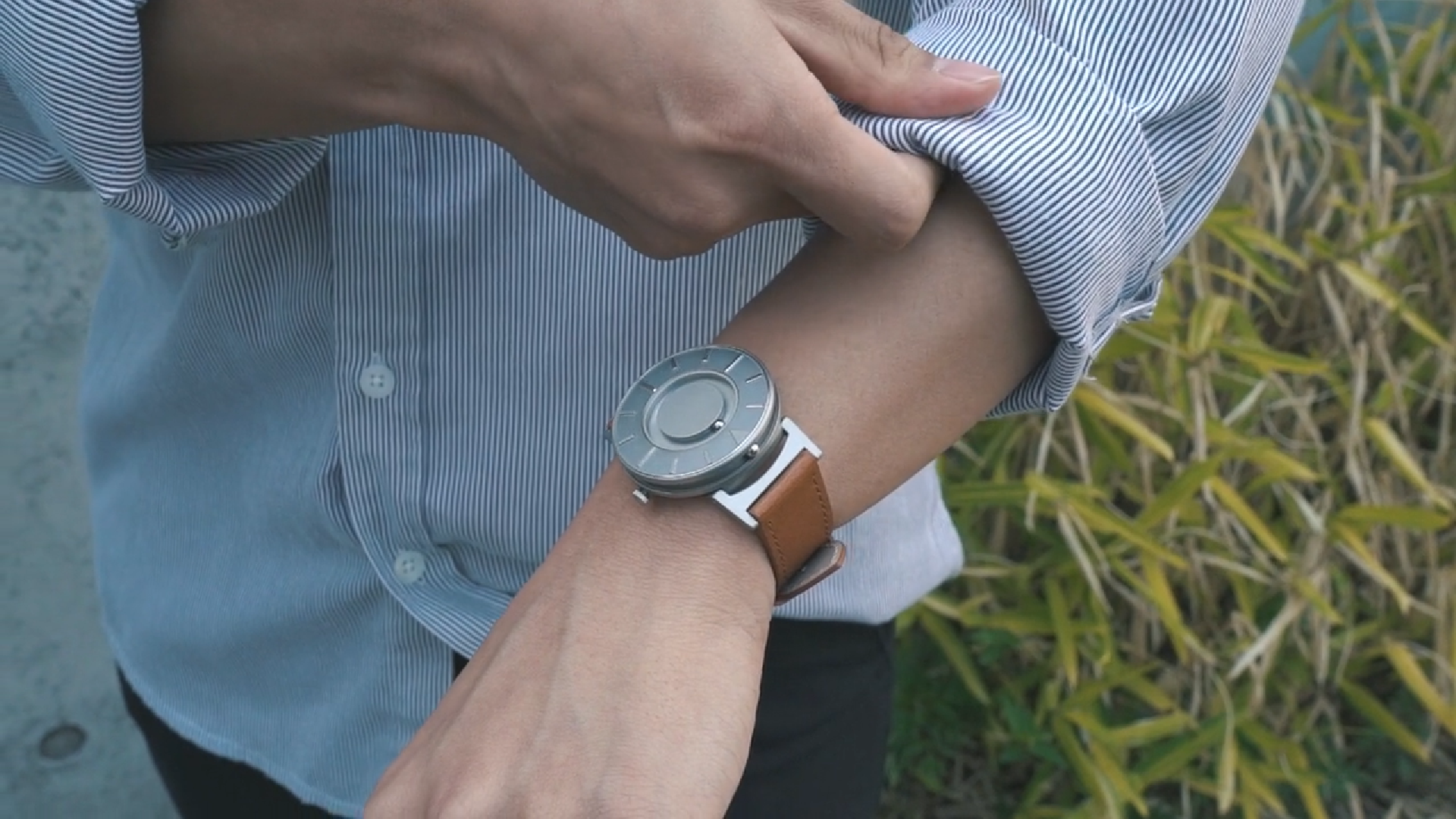 Calculate how much time and money you'll save with an automated system.
Articles from the Blog
We're constantly publishing content about payroll, human resources or anything related to managing your workforce.