Rochester, NY Payroll & HR Solutions
Solutions for every organization from Brighton to Webster, and everywhere in between.
Request a Quote
Submit the form, and someone from our Rochester team will get back to you ASAP!
Additional Text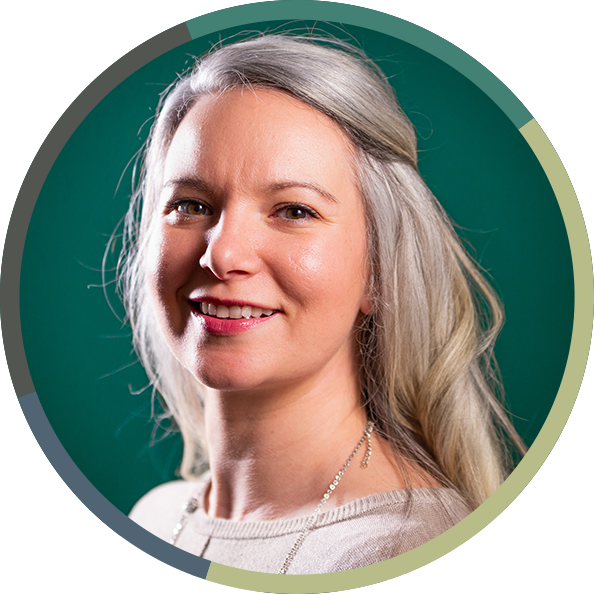 Christina DeGroff
Rochester, NY. The Flower City.
Meet the Rochester Sales Team
The Rochester Sales Team is Hiring Account Executives!
Request a Quote
You've met the Rochester team. Now, we want to meet you.
Tell us a little about your organization and how we can help, and someone will get back to you right away.
We have helped hundreds of Rochester businesses with...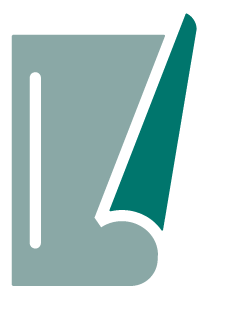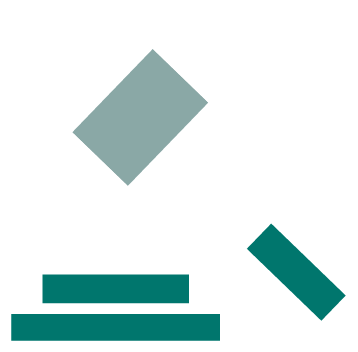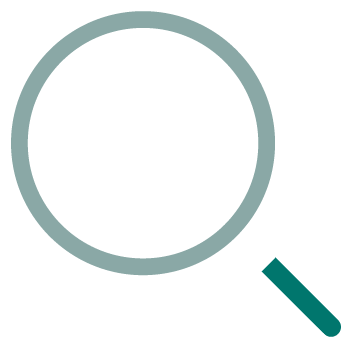 Don't Just Take Our Word For It
Here's what some of our happiest clients have to say about their Payroll Country experience.
Arden Neubauer
Hunt Hollow Ski Club
My questions and concerns are addressed in a VERY timely manner and I never feel that I have to handle sticky issues alone.
Carol Grover
Keuka College
They have gone above and beyond. Complete Payroll is a trusted partner, a valued resource, and a respected adviser.
Cathie Rene
Rochester Hearing and Speech
I was a novice to payroll so my learning curve was big. Andrea is wonderful helping me navigate payroll.
Cathy Pace
Finger Lakes Wrestling Club Inc
We were referred to Complete Payroll years ago by a board member and haven't looked back since. When I first started working with them, I knew nothing about payroll. My first rep Lacey, and now JoAnn, are great to work with. Working with Complete Payroll has just been a wonderful all-around experience for me.
Cathy Schuth
Hilton Health Care PC
We very much appreciate the quick service. If I need a special report it arrives via email within one business day, if not that day.
Christina Wagar
Dr. Christopher Mozrall
Complete Payroll is a great payroll company, and we love Lacey! She always has the answers to my questions without hesitation. There is very little (if any) wait time to get a call back.
Colleen Koll
Shear Ego Salon & Spa
The first suggestion I made after I joined Shear Ego was that if they were not yet using Complete Payroll, they should be. We continue to be impressed and happy with the quality and friendliness of service, and the excellent newsletters and up-to-date information on all things payroll and HR.
People do business with people, not with corporations. In over 20 years, we have only had two customer service reps. Instead of feeling like we are one of 10,000, CP makes us feel like family! We count on Lindsay getting it right, and she always does. Even when we go outside the box, all is as we expect it!
Don Cunningham
Town of Bergen NY
Comprehensive reporting gives all the details needed and an organization can operate with peace of mind knowing that payroll is taken care of.
Eileen Reeves
Catholic Charities
After nearly 10 years, we are receiving the same or better service than when we started. The ability to reach our dedicated customer service representative in a timely manner is huge when there are deadlines in play. Requests for unique reports and integration with our other vendors has been handled without hesitation. We truly feel a partnership with Complete Payroll.
Jeff Allen
Crossroads House
Whenever we have payroll documentation needs arise for our employees, Complete Payroll always gets the job done quickly and efficiently.
Joanna Bates
Inn at Houghton Creek
Great customer service combined with a reduction in processing fees made the decision to stay with Complete Payroll an easy one. Our customer service representative, Kendall, always gets back to us quickly, and she is always very helpful and friendly. Also, the training that we received from LeeAnn was thorough and beneficial.
John Worth
Town Of Pembroke
We have been well served by Complete Payroll. When we have needed support, it was given both in payroll and other employee matters, like handbooks.
Linda Moore
Tiffany Transportation Services LTD.
I have worked with many payroll companies throughout my career and Complete Payroll surpasses them all in personalized service. My CSR is Andrea and I have always received assistance in a timely manner. Keep up the great job!
Nancy Woolver
Financial Service Company
What I love most about Complete Payroll is the quick resolution and response. My rep is fantastic to work with, and I refer Complete Payroll whenever I can!
Paul Cronk
Fillmore Wesleyan Church
I've been very pleased with the service and responsiveness of my CSR, and CP's continued dedication to provide us with all the tools we need to have a successful payroll and HR experience. You are always available when I have a question and always make sure that any problems that arise are worked through to my satisfaction.
Paul Martin
Elite Armed Response Service, LLC
I can not fully express my satisfaction with Complete Payroll's personalized service, directed to my specific business needs. They are always there to make suggestions on how to make my experience better. I highly recommend Complete Payroll to anyone that has a business, large or small. You will not be disappointed!
Shane Gustafson
A Gust of Sun Winery
Complete Payroll has, by far, been the easiest and friendliest company we have ever worked with. They are quick to respond to any questions I am having, and they also have a great pricing structure.
Sue Horn
Brian Horn's Auto Repair, Inc.
Complete Payroll's service, loyalty, and family atmosphere is second to none! We NEVER have any mistakes, and payroll is always on time. When I have a "Brain Fart" and forget to call in payroll, my rep Lindsey has my back. Our company will always be with Complete Payroll, and I recommend them to anyone who asks. They get an A++ rating in our book!
Susan Munsch
Evergreen Trails Campground
We couldn't be happier with Complete Payroll's service. Prompt and professional, every concern or question is addressed immediately. Our rep Lacy is an absolute pleasure to deal with. We have every intention to continue our working relationship with them for years to come. It is a load off to know that this part of our business is "worry free."
Teresa Bullock
Sorge's Restaurant
We chose Complete Payroll because we get personalized attention for a great price. I always get my questions answered by a competent, patient person who make me feel like a person not an account! My girl Lacy is great!
Teresa Jackson
Dudley Poultry
Software is easy to use but, more importantly, Cindy is an email away and her knowledgeable, efficient, and quick to replies to our questions are appreciated.
Tina Canali
Chemung County SPCA
Complete Payroll is always there if we have a problem or need something special! Their response time is AWESOME!
Denni Harbaugh
Independent Title Agency, LLC
My CSR, Andi, is the bomb! She's always friendly makes me feel like she has carved time out for ME. The personal touch means so much!
Peter Varlan
Mitchell T. Yencer
Things go quite smoothly and I have a very good rep: Megan!
Norlene Boone
GP Rochester, Inc.
Kari Sutton and her team always are there ready to help me with any questions or concerns. The reports are easy to read and complete with the data I need for the job! Thank you, Kari!
Cindy Van Buren
Heritage Packaging
Great customer support and service!
Frances Sweeney
CPM Golf, LLC
The service that we have received has been EXCELLENT! When I stepped into the payroll position I had many questions and had to call our support person Lindsay Ezard and I can't say enough about her patience and support that she provided me. You are lucky to have her on your team! Over the year we have had different situations that have come up and everyone that I have had contact with is professional, knowledgeable, and personable. I have received many calls from your competitors wanting to talk to us but I tell them I am very happy with our service!
Peg Miller
Freed Maxick CPAs PC
We are an accounting firm and do not advise our clients on HR issues. You provide a wealth of TIMELY information in this area which I direct them to. You make my job so much easier!!
Lora Miller
Tim's Trim Inc
Great company to work with. Wonderful people; knowledgeable, helpful, and friendly!
Linda Moore
VHI Building Specialties Inc
Great customer service on a personal level.
Donna Carey
Thomas P. Shea Agency
Ashlee is great to deal with. And before her, LeeAnne was great.
Helen Cunningham
Jeffrey Ellis Carl Cabinetmakers Inc.
Customer Service and payroll representatives are excellent!
Sally Kovatch
Nothnagle Drilling, Inc
The program works very well for our company. We like the virtual payroll option and our Account Representative, Ashley, is always very responsive and helpful!
Teri Peters
Long Pond Pediatrics
For 11+ years, Andrea Dimmick has been our CSR. She is extremely competent, helpful, responsive. Evolution portal, once trained, is easy to use and again, if we ever run into an issue, Andrea walks us right through. I would highly recommend... and have!
Nicole Begin
Town Of Pembroke
Love working with CPP. They have made life so much simpler for me.
Laurie Merrill
Light House Station, LLC
Jo Ann has been our rep and couldn't imagine starting payroll without her!
Laura Lane
Livingston County Area Chamber Of Commerce
The customer service is beyond compare!
Barbie Gozelski
LeRoy Country Club
When I need something, you always help. You're easy to get ahold of; you DON'T put me on hold! I get to email or talk to a real person (Lindsay) and she's always consistent.
Patricia Gilbertson
GLG Development Corp.
CPP has resources that consistently monitor payroll regulations at all levels that ensures compliance. This is a great boon for a small business with limited personnel.
Elizabeth Barefoot
Barefoot Septic & Sewer Inc
I have recommended Complete Payroll to my clients for years. You have the best customer service of any payroll company I deal with. I know that mistakes will happen on occasion, but Complete Payroll really works to resolve issues promptly.
Kris Dussmann
Coordinated Plan Inc
We are a Complete Payroll customer and have been very happy with our relationship. We have had no problem referring CPP to our business owner clients.
Beau Bibeau
Rochester Dog Walkers LLC
We are so grateful for your company. Our service rep Megan Schiske has been incredible to work with for over three years now. We love that you are small and local, and we love the personalized service we receive. Thank you!
Margaret Urlacher
Pittsford Realty Corp
Customer Service is awesome! Love Andrea 😀
Michelle Bromstead
Freed Maxick CPAs PC
Your personal attention to every client really stands out!
Janet Olivieri
Pfisterer Lapp LLC
I have complete confidence in CPP and my Account Executive, Todd 😀
Patty Dugan
Lynn-Ette & Sons Inc
Any time I need anything we always have a prompt response from you.
Kris Dussmann
Coordinated Plan Inc
We are a Complete Payroll customer and have been very happy with our relationship. We have had no problem referring CPP to our business owner clients.
Joanne Basher
MD Meyers Properties LLC
You are the best in all areas: Payroll and HR. Thank you!
Kelly Gilligan
Rochester Rigging & Erectors, Inc.
My CSR, Ashley is amazing! I know if ever I need help or have an issue she will do everything she can to help me. And whenever Ashley isn't available everyone who has helped me has been great! It is all about the service I receive from CP that makes me recommend you to anyone who needs a payroll service.
Kathy Lott
Blowers Agra Service Inc
Efficient, knowledgeable, User-Friendly!
Darlene Martin
Creative Food Ingredients
Customer Service is outstanding. Very knowledgeable about their software. Ahead of the game when new laws are being implemented.
Linda Moore
VHI Building Specialties Inc
Great customer service on a personal level.
Nancy Olson
Pride Mark Homes
Payroll Software is easy to use and very helpful customer service reps!
Patricia Gilbertson
GLG Development Corp.
Complete Payroll has resources that consistently monitor payroll regulations at all levels that ensures compliance. This is a great boon for a small business with limited personnel.
Frances Sweeney
CPM Golf LLC
I always feel confident when I ask them any questions. Answers are very detailed and nothing is left open. Thank you!
Kristin Harrington
Kristin Harrington LLC
Have sent 3 small businesses your way! Best Payroll Company i have worked with in 20 years. Thank you for the equal respect you give to seasonal employers like myself. Grateful!
David Smith
Corning Meals On Wheels Inc
Your customer service support is second to none.
Elizabeth Barefoot
Barefoot Septic & Sewer Inc
We at Barefoot Septic are so grateful we have you for our payroll provider! You are professional, courteous, accurate, timely and on have our backs! Thank you for being so!
Cindy VanBuren
Heritage Packing
Superior Customer Support! My CSR is Andrea Dimmick and she has gone above and beyond to answer my questions and help me when payroll problems arise.
Roxanne Ham
Forsyth & Forsyth
Complete payroll is always helpful. We have rarely experienced any issues and if so, they are resolved quickly and effectively. Staff is always kind and courteous.
Kristin Harrington Harrington
Kristin Harrington LLC
Amazing small business support!
Martha Allen
Cortland County Community Action Program, Inc.
Your company scores high in customer service. Lacy Smart is awesome!