Sales Account Executive (Rochester, NY)
Our award-winning Rochester sales team has helped fuel rapid growth that just earned us a spot on the Western New York's "Fast Track Companies" list.
Not bad for a company that's been around for more than a quarter century.
Position Summary
In Payroll Country, our Sales Account Executives don't like to be fed, they like to hunt. We'll give you a chair, but you won't use it much. Instead, you'll spend a lot of your time in the field, greeting prospects with a smile and a handshake, not a templated email. When you're not, you'll be actively researching and pursuing new business through social media, cold-calling, and whatever resources you can manage. That's not to say that you won't have technology to back you up, though. Our entire sales force has access to a world-class, all-encompassing CRM. Not to mention, the full support of everyone else in the Complete Payroll family. If you're experienced, confident, driven by success, can work both autonomously and part of a team, and a master networker, then not only will you reap the benefits of our generous commission structure, you'll have a home in Payroll Country.
Reports To: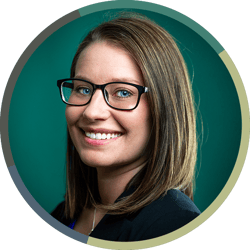 Sydney Underwood
REGIONAL SALES MANAGER, ROCHESTER
CJ Maurer (former)
Marketing
Combine the security of a company that's been around for over 27 years with the excitement of a growing organization where everybody can influence the future and you've got a pretty special place to work.
I can honestly say that this is the best place I've ever worked and I'm honored to be a part of Payroll Country.
From the beginning of my employment it has felt like family. Everyone is willing to lend a helping hand just like our families outside of work.
Interactions with top level management aren't something that's reserved for the "elite" few employees, but something that occurs on a daily basis.
I have been working at Complete Payroll for over a year and I can tell you this: Payroll Country is not just a clever tagline. It's real. It exists. And everyone here both feels it and contributes to it. This place is special.
Brad Zattosky (former)
Sales
The family setting is what attracted me to Complete Payroll. It's a family-owned, local company, and there is value here that you just dont get at other places, especially in the corporate world.
As a member of both the Evans and Southtowns Chambers of Commerce, I am building relationships with a lot of people and really getting to know them. Complete Payroll gives me the resources and the tools that I need to help them out. It's a great feeling!
Jennifer Roche (former)
Sales
Complete Payroll truly is a family environment. We all know each other. We all care about each and every person as an individual. I think that's why, as a company, we do so well.
Marty Grisanti (former)
Sales
My favorite thing about Complete Payroll is the people. There is unlimited support from CSR's, TSR's (implementation), the managers... everyone is there for you. Getting a call from our Sales Director or CEO congratulating you on having a good month goes a long way, in my eyes.
My favorite thing about working at Complete Payroll is the flexibility. With having three boys, my wife, and the dog, we have a lot going on, especially after hours. So, it's great to be flexible with what I do during the day, so I can enjoy all of those things with my family.
Who You Are
We are seeking candidates with inside sales and/or B2B outside sales experience with a proven track record of success. Someone with the passion for providing small to large businesses across WNY (even nationally) with the best payroll, timekeeping and HRIS solutions through Complete Payroll. You should have experience with cold calling and/or doing walk-ins and the ability to stay organized while working autonomously. In a nutshell, you are:




Driven and determined to be the best at what you do.

Coachable.

Determined to help customers see why we are the best solution

Experienced with a CRM such as Salesforce, Hubspot

Comfortable and experienced with technology as you will be using it all the time

Proven success record in new business acquisition is a must. You understand that this is a position that is solely focused on developing new business.

A self-starter who uses all resources at their disposal to prospect and build a sales pipeline, without requiring much oversight.
Position Summary & Responsibilities
The Account Executive's (AE) primary responsibility is to generate new leads through cold calling, referrals and their personal circle of influence in order to acquire new business and hit monthly sales quotas. This is carried out by building rapport and developing strategic, long-lasting relationships with company decision makers. An AE will be responsible for meeting monthly and annual predetermined sales quotas as well as reporting their sales activities and business pipeline weekly to the Regional Sales Manager. Organizational and time management skills are a must. The ideal candidate will need to possess and represent the highest level of ethics and protect the reputation, policies as well as the values and visions of our company. It is critical for an AE to develop a professional network, referral sources and corporate partners in order to grow the Complete Payroll brand and market share throughout WNY.
Minimum Qualifications (Knowledge, Skills and Abilities)
Required
4 year degree preferably in Business, finance, or marketing; or equivalent combination of education and sales experience
Outstanding interpersonal, organizational and sales skills
Past experience increasing revenue and meeting quota in an assigned territory
Excellent ability to multitask and prioritize in a busy, fast-growth environment
Proficiency in MS Word, Excel and PowerPoint is essential
Exhibit extraordinary discretion, flexibility and willingness to work closely with our senior management team.
Optional
Payroll sales experience is a major asset.
Careers Flourish in Payroll Country

Why Payroll Country?
We are a close-knit family that thrives on growing through collaboration. Click to read the "Payroll Country Manifesto" and learn more about who we are and (more importantly) why we are.

Excellent Compensation
Competitive base salary with significant commission and monthly bonus opportunities. We'll even help you with your car and phone expenses as well.

How We Work
There is structure, and you will be supported, but we want you to be autonomous, creative and to make it your own. We also believe in and encourage a strong work/life balance.

Benefits
Medical, Dental, 401(k), PTO, Long Term Disability, Tuition Reimbursement, Holiday Pay and more!

Paid Training
We've got some awesome people and tools that will train you on the most innovative sales practices.

Advanced CRM
We use HubSpot, one of the best CRMs on the market - complete with all the bells and whistles.
Ready to Join the Team?
What we do as a company happened almost by accident. We could have done a lot of things. But - who we are - happens on purpose (and with purpose) every day. There's nothing we value more as a company than one another. That's why you're gonna love it in Payroll Country!