Managing Remote Employees
There's no denying the growing trend of remote employment in the United States. Here's a comprehensive overview of everything employers should know about a remote workforce, including upsides, downsides and overall impact to payroll and HR systems.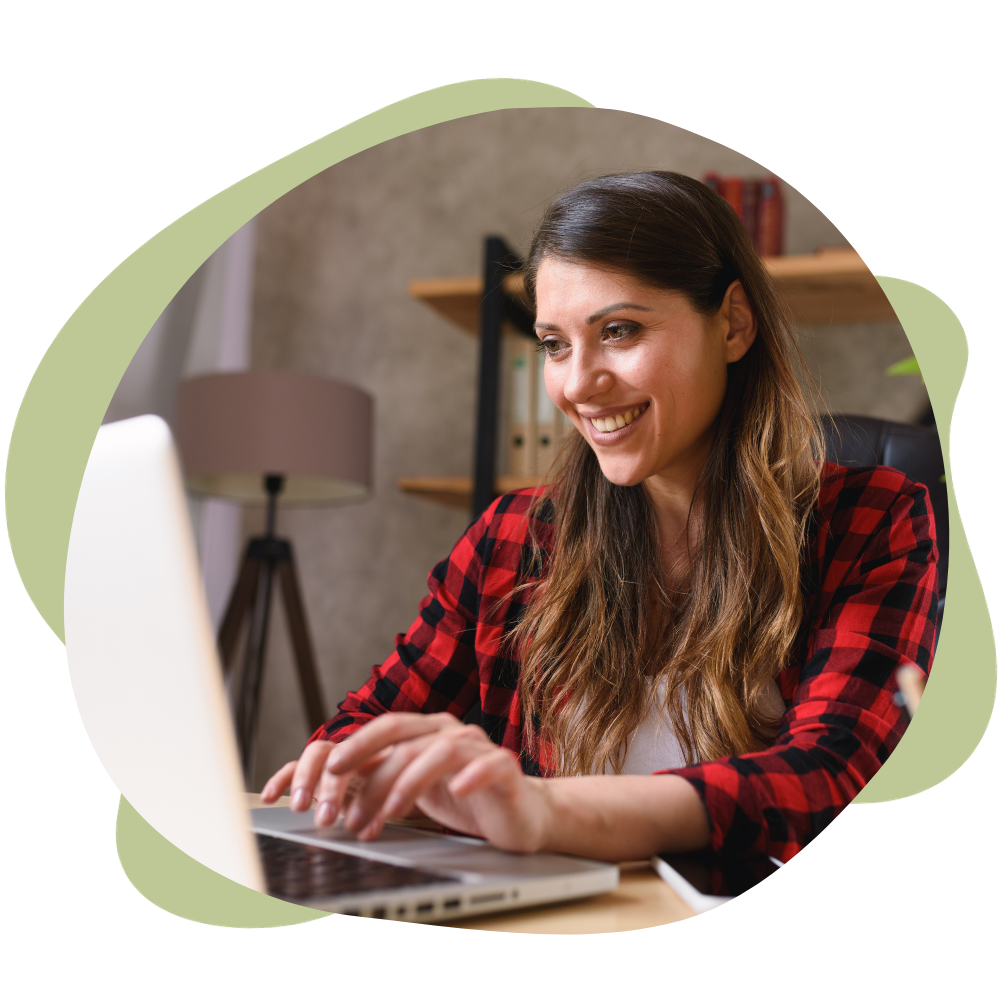 There is no "typical" remote employee. Companies that hire employees to work remotely look different from one to the next. Understanding how to best manage remote employees can be complicated, and it can also come with a pretty steep learning curve.
In this Employer's Guide, we want to walk you through some important definitions, trends, upsides, and downsides to having a team that includes remote workers.
This guide is designed for two key groups of managers:

Managers who are hiring remote workers for the first time and need an overview of how to make sure everything runs smoothly.

Managers who are already employing remote workers and want to maximize their potential.
Let's start by making sure we're all on the same page as far as defining "remote employees."
What is a Remote Employee?
Is a worker considered "remote" if she only works one day a week from home? If you have a team of workers at one location and a manager at another location, is the team made up of remote workers? If a company is small and everyone works from their own homes, are they all remote employees?
Work Flexibility, a group that supports remote workers and employers, offers this definition of remote workers, as a slightly different category than just people who work occasionally from home or other locations:

"Generally speaking, telecommuting, remote work, working from home, and telework are all fairly synonymous. But there is a slight difference between them. Remote work implies that the worker lives outside of the geographic area of the company's main headquarters or office. Telecommuting and telework can mean that there may (or may not) be some on-site work being done by the worker. And these days, not all work done at a distance is done from home—workers may opt to sit with a laptop at a coffee shop, coworking space, or an airport lounge if they're a digital nomad. So while "work from home" is a common phrase, it might not actually be accurate in terms of describing exactly where people are really working."
What this means is that when you're thinking about the management of remote workers, you should have in mind people whom you spend little face-to-face time with. As their manager, you are not spending time together in the same physical building or even geographical region, and you have to adapt your management skills to meet their specific needs.
What are the Benefits of Hiring Remote Workers?
Some industries are seeing significant increases in the number of remote workers in the field, including tutoring, accounting, customer service, and transcription. GlassDoor lists a dozen major companies that now hire remotely, including Humana, Dell, Aetna, Kaplan, Amazon, American Express, and Apple. So why is this a trend in hiring? What are the benefits of including remote employees as part of your hiring strategy?
After all, these are traditional employees who are typically not independent contractors, meaning you are still responsible for following all applicable employment laws, and yet you are giving up the ability to visibly check in on your team by walking down a hallway or knocking on an office door.
There are benefits to remote work for both the employer and the employee.
Benefits for the employer:
You can save money on your workplace needs, including office rental, utilities, parking, and janitorial services.

Your talent pool is now much larger because you can hire workers anywhere, rather than just those in your geographic area.

The reduced employee turnover that can accompany remote work, when it's well managed, can save you money and time.
Benefits for the employee:
Employees get to avoid the stress that accompanies difficult, costly, or timely commutes.

Employees can work for companies that are outside their geographic area, meaning they are able to access more opportunities, especially if they are in rural or low-population areas.

Employees can feel part of the team if they go through sufficient onboarding and training and if their manager puts in the effort to build a team of remote workers.
For employers, the drawbacks to hiring remote workers are pretty easy to spot. In fact, these are the things that often cause managers to put off hiring a remote team. However, we think these can all be overcome through good management strategies.
Here are the biggest drawbacks and how you, as a manager, can solve them.
Miscommunication
Because you will not have the same kind of face-to-face interaction that you would typically have with an employee on your team, there is room for new kinds of miscommunication. Replacing in-person communication tools with useful online management tools will be an important step, as will careful training of your workers for how to use the tools that you provide. You'll also want to make sure that you have a communication plan in place. Consistency will help a lot with avoiding miscommunications!
Language and Cultural Barriers
Once you open yourself up to hiring workers from a global talent pool, you may also encounter language and cultural barriers. This can lead to miscommunication, but it can also lead to simple misunderstandings of expectations, time frames, etc. If you are going to be hiring internationally, keep in mind that even employees who are fluent in the same language as you may still have cultural differences that you will want to be aware of. Slang, industry-specific jargon, documentation, and specific job performance expectations should all be on your radar as you manage workers from different cultures, languages, and backgrounds.
Potential Turnover Issues
Yes, we put "low turnover" under benefits, so what is it doing here under drawbacks? The thing is, this one can be either a benefit or a drawback, depending on your unique situation. Without adjusting your management practices to help promote inclusion, camaraderie, and morale among distance workers, you're have the potential to experience higher turnover. People stay at jobs where they feel connected and valued, and unfortunately, it can be hard to create that feeling for workers who don't spend time in their colleagues' physical company.
How to Hire Your First Remote Employees
If you're already hiring remote employees, skip ahead to the next section to learn about how to be the best possible manager for your distance workers. But if you're new to hiring remote workers, let's talk about how you can make the process go smoothly!
Before we go into too much detail, remember that you can always outsource this step to experts in remote hiring. (Like us!) Outsourcing payroll services can save you time, money, and effort as you get to focus on the day-to-day operations of your business.
If you're hiring on your own, you'll need to keep the following in mind:
You now have a global talent pool, so advertising the positions you have available is going to look different than when you were focusing on your own geographic area. This means you may end up with a lot more applications to sort through. Software that prioritizes strong applications may be worth your investment, so that you can filter out the people who are applying to every virtual position they can find, regardless of their skill sets or experience.


Onboarding looks different for distance workers. For example, you'll need to introduce your new employee to the team, but you can't do so in a face-to-face staff meeting. You'll need to communicate the company culture, but without the person "getting a feel for" the work environment. You'll need to communicate the daily, weekly, and ongoing tasks your new worker is responsible for, while explaining what the priorities are. Provide clear means of communication and instruction for how the new team member should contact colleagues and supervisors alike, and what they can expect when they return.


Make sure to file all appropriate local, state, and federal paperwork that is required for any employee. You can't get sloppy just because this new worker is working from outside of the area. In fact, hiring across state or international lines can make the paperwork more complicated, rather than less so.


Frequently re-evaluate your methods and policies so that you're not getting stuck in a rut. Check in with your team members frequently to confirm that they are feeling connected, involved, and valued.
Tips for Managing Remote Employees
How is managing remote workers different from managing employees who are physically nearby?
Build a team.
Teamwork is such an important part of strong workplace culture. Workers who feel siloed into their own job, without the opportunity for working together, often end up feeling resentful or burned out at their jobs. We recommend building a team through intentional communication, off-topic conversation (similar to what would happen naturally in the workplace), and creating opportunities for people to get to know each other. Make sure your workers have an opportunity to know about more than just their own tasks. Celebrate accomplishments and create a cohesive team where employees feel connected and important to each other.
Use video technology to create opportunities to see each other.
One of the best ways to create a strong team atmosphere is to use video. There are so many video apps that can ensure that your team sees each other, rather than just keeping everything voice-and-text only. Taking into consideration your budget and needs, choose a program that will allow you to see and engage on an effective video platform.
Create a clear channel of communication for your employees to follow.
Employees should know whom to contact when they have a question and what is the best method for getting in touch with that person. If you have workers on different schedules, they should know if they will get immediate answers to their questions or if they will need to wait. Do you prefer phone calls, texts, emails, or communication through an established app? Creating these clear channels of communication can help distance workers feel informed, rather than disconnected.
Be consistent!
Consistency is an important trait for any manager, but it's especially important if you are managing from a distance. Consistency in your responses, instructions, and evaluations is another factor in creating a workplace environment that is stable and inclusive. Disorganization can feel disorienting for distance workers, who are dependent on more than your physical presence to keep themselves motivated.
Whether your team is mostly face-to-face with just a few distance employees or entirely staffed by remote workers, we here at Complete Payroll, understand the unique challenges that accompany managing distance workers. Working with us can help you focus on running your company and becoming a better manager.
Our comprehensive payroll services include:
Tax services

Check signing

Custom reporting

Virtual payroll

Online access to the payroll system and reports

Direct deposit

Check stuff and seal

Trust service
We can help alleviate the logistical hassles of running your company's payroll! Interested in learning more? Contact us today so that we can learn about your company and how we can strategically meet your payroll needs.
Get a Free Payroll Quote
Fill out the form and we'll get back to you within one business day!
Recent Articles from the Blog
We're constantly publishing content about payroll, human resources or anything related to managing your people.
Subscribe to Our Newsletter
Twice a month we share relevant and timely blog articles and other resources. No solicitations. No funny business. Just quality stuff to help employers.