How to Include Pay Transparency in Job Posts
September 29, 2023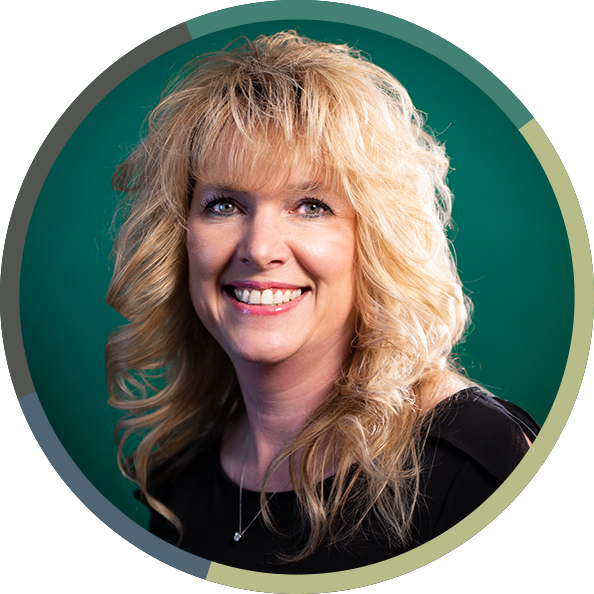 Written by Kim Brown-Webster, SHRM-CP

Pay discrimination has long been a major issue in our country. To address this concern, states are passing laws requiring private companies to disclose the pay scale for a particular job within the posting itself, regardless of the position or the applicant.
If you're a company in one of the states requiring transparency in pay in your job postings, there are a few things you need to know to successfully navigate these new laws when listing your next job.
Laws Regarding Pay Transparency
In the past few years, new salary range transparency measures have been enacted to combat the growing epidemic of workforce bias and discrimination. While it may seem like more work for you upfront, it's actually a very positive thing for companies as well as job seekers!
There are seven states that are legally required to provide salary range descriptions. These states are; Maryland, Connecticut, Nevada, Rhode Island, Washington, California, and New York.
Additional states considering a transparency pay law are; Oregon, Montana, South Dakota, Alaska, Hawaii, Maine, Massachusetts, New Jersey, Vermont, Missouri, Illinois, Virginia, West Virginia, Kentucky, and Georgia.
In addition to new laws, there is also the Equal Pay Act of 1963. This applies to every single state, and it prohibits discriminating against someone's pay based on age, gender, religion, or race. This law states that a company should equally pay both men and women for equal work.
These laws are here to both protect and benefit employees and employers.
Incorporating Pay Transparency in Your Job Posting
Before you post a job, it's important to research your local laws to determine if your state has implemented pay transparency laws. Once you know exactly what your job description is required to entail, you can begin writing.
Make sure that you use very clear and concise language. Don't use language or phrases that can be taken as misleading, vague, or confusing.
Part of using clear language is providing specific salary figures or ranges. Give your job seekers a clear salary range, as in "$50,000–$70,000 per year." This is very important.
Also, explaining how compensation works and breaking down benefits, commissions, and bonuses is beneficial. You can't be too clear or detailed.
It's also a good idea to include information on how you determine the salary within the range for a new hire. For example, if you take experience, education level, and certain skill sets into account in determining salary, then go ahead and explain that.
This eliminates any potential misconceptions about salaries being influenced by discriminatory factors, instead emphasizing that they are determined based on an individual's experience and skill set.
Why Pay Transparency in Job Postings is Important
Incorporating pay into your job descriptions entails more than just being upfront with your future applicants. You want to make sure that you're in compliance with new transparency laws.
More and more states are passing and implementing transparency salary range laws, which is a huge step in helping close the gender pay gap.
Transparency and honesty pertain to more than just pay; applicants need to know what to expect from the job itself. In addition to salary disclosures, employers are also required to disclose a detailed job description, but only if a job description exists.
Saves Time and Resources
Transparent salary ranges and job descriptions can help both employers and candidates avoid wasting time applying for positions that don't meet their expectations.
Most of us can probably relate to, at one point in our lives, desperately searching for a job and finally seeing a job posting that sounds great, but the lack of salary range listed was a deterrent. So you didn't apply.
Being upfront will help applicants determine if your company could be the right fit for them. And from the employer's side, having candidates who are informed helps you receive better applicants.
This reduces the number of unqualified applicants and helps streamline the hiring process.
Improves Recruitment Process
By being as transparent, open, and honest about the job as possible, your applicants know exactly what to expect, whether they're qualified, and learn enough about your company to gauge whether they want to work for you.
Studies actually show that four out of five individuals would likely stop "applying for the given profession" if a job posting lacks information about salary.
Giving your applicants more information helps your recruitment process by narrowing down your candidates and helping you hire the right person for the position.
Reduces Employee Turnover
Employee turnover is a common, hassle-inducing, and expensive situation to experience. As an employer, you want to hire people who have a higher chance of staying and benefiting your company.
Employee turnover can have a significant financial impact on your company. Your employees are the backbone of your organization, which is why finding and retaining the right individuals is crucial.
By incorporating pay transparency into your job descriptions, this helps you attract and hire the right, qualified, and committed candidates. On top of being ethical, it will undoubtedly save you time and money by reducing employee turnover.
Builds Trust
Your company's reputation is everything. An accidental discriminatory misstep on your part will have major repercussions for your brand name. Being transparent helps you avoid missteps that could be mistaken as discriminatory.
Employees want a company that they can trust! And that they know is ethical, open, and upfront about compensation practices. Being open helps you build strong employee trust and retain talent.
While in many states, providing clear compensation communication is legal, even if your company is in a state where transparency is not the law, it is still recommended to be as clear as you can be!
This helps keep you accountable, prevents miscommunication, and protects you from unfair wage accusations.
Keep in mind that while these laws are targeted at combating bias, you can still take an employee's experience, education, and skillset into account to help determine pay, as long as it is within the posted salary range.
Contact us at Complete Payroll for more information on how to implement pay transparency in your job postings! We're here to help you navigate these new state laws.
---
About the Author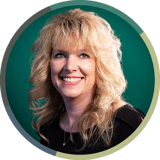 Kim Brown-Webster is Complete Payroll's Director of Human Resources. Kim is a SHRM Certified Professional (SHRM-CP) with over 23 years of Human Resources experience.
DISCLAIMER: The information provided herein does not constitute the provision of legal advice, tax advice, accounting services or professional consulting of any kind. The information provided herein should not be used as a substitute for consultation with professional legal, tax, accounting, or other professional advisers. Before making any decision or taking any action, you should consult a professional adviser who has been provided with all pertinent facts relevant to your particular situation and for your particular state(s) of operation.
Get The Newsletter
Bi-weekly on Thursdays. We compile HR best practices, labor law updates & other content to help you pay and manage your workforce more effectively.