Federal Uniformed Services Employment and Reemployment Rights Act (USERRA)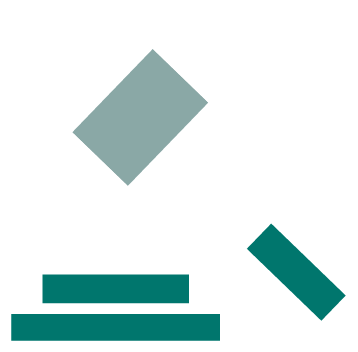 The Uniformed Services Employment and Reemployment Rights Act (USERRA) provides certain rights to employees who serve in the military. USERRA applies to all employers in the United States, regardless of size.
Discrimination and Retaliation
USERRA protects employees and applicants from discrimination and retaliation because of their military service, including past and future service. Employers may not discriminate in terms of hiring, rehiring, discharging, promoting, or providing any benefit of employment.
In addition, employers may not retaliate against employees for participating in a USERRA proceeding or exercising their rights under USERRA, even if they are not a service member.
Health Insurance
Employees may continue their existing health insurance with their employer for up to 24 months while in the military. Even if they don't continue coverage during their military service, they are generally required to be reinstated to the employer's group plan when they are reemployed without waiting periods or exclusions, except for service-connected injuries.
Reemployment Rights
After taking military leave, servicemembers must be reemployed in a position that reflects with reasonable certainty the pay, benefits, seniority, and other job perquisites that they would have had if they had not taken military leave.
Employers may not discharge an employee without cause after they are reemployed. Employees who served more than 180 days may not be discharged without cause for one year. Employees who served 30–180 days may not be discharged without cause for 180 days.
Reemployment Criteria
To be eligible for reemployment, the employee must meet the following criteria:
Absence was due to service in the uniformed services
Combined service was for five years or less, with certain exceptions
Advance notice was provided before the leave unless it was impossible or unreasonable
Employees were not dishonorably discharged or under other-than-honorable conditions
The employee requested reinstatement in a timely fashion unless it was impossible or unreasonable
Whether the employee's request for reinstatement is considered timely depends on their length of service and whether they were hospitalized for an injury.
Required Poster
Employers are required to inform employees of their rights under USERRA. The US Department of Labor provides a poster for free here.
Got a labor law question?
Our team helps employers with labor law compliance every day. Complete the form below to ask a question or request some help.
General Disclaimer
The materials and information available at this website and included in this blog are for informational purposes only, are not intended for the purpose of providing legal advice, and may not be relied upon as legal advice. The employees of Complete Payroll are not licensed attorneys. This information and all of the information contained on this website are provided pursuant to and in compliance with federal and state statutes. It does not encompass other regulations that may exist, including, but not limited to, local ordinances. Complete Payroll makes no representations as to the accuracy, completeness, currentness, suitability, or validity of the information on this website and does not adopt any information contained on this website as its own. All information is provided on an as-is basis. Please consult an attorney to obtain advice with respect to any particular question or issue.