Pregnant Workers Fairness Act Takes Effect
June 30, 2023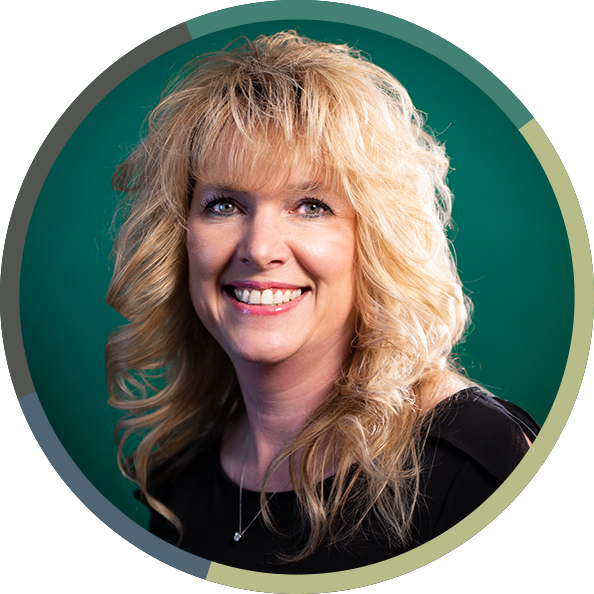 Written by Kim Brown-Webster, SHRM-CP

The Federal Pregnant Workers Fairness Act officially took effect on Tuesday, June 27th, providing greater protection to pregnant employees to get the accommodations they need to work successfully while pregnant. These include changes such as additional bathroom breaks, food and drink policy modifications and the ability to sit while working.
The law affects the majority of U.S. businesses, and it expands the protections already given to pregnant workers under the Americans with Disabilities Act (ADA). As its name implies, the PWFA law strives to make workplaces more fair for pregnant employees.
Who Must Follow the PWFA?
According to the text of the Pregnant Workers Fairness Act, all "covered businesses" must "make reasonable accommodations to the known limitations related to the pregnancy, childbirth, or related medical conditions of a qualified employee, unless such covered entity can demonstrate that the accommodation would impose an undue hardship on the operation of the business of such covered entity."
A "covered business" refers to:
Any private or public business that employs 15 or more workers
Congress
Federal agencies
Employment agencies
Labor organizations
The PWFA says all pregnant workers are entitled to these accommodations, regardless of the level of impairment. This expands the coverage given under the Americans with Disabilities Act, which only applies to pregnant workers whose symptoms are intense enough to be considered a disability.
What Qualifies as an "Undue Hardship" Under the PWFA?
The definition of "Undue Hardship" (and "Reasonable Accommodation," for that matter) under the Pregnant Workers Fairness Act mirrors the same definition of those terms in section 101 of the Americans with Disabilities Act (ADA).
Per the ADA, the term "undue hardship" means "an action requiring significant difficulty or expense." It takes into consideration a few factors:
The nature and cost of the accommodation itself
The nature and cost of providing the accommodation:

Number of employees
The affect of the accommodation on the organization's expenses and resources
The affect of the accommodation on the organization's facility and its operation

The organization's financial resources, as a whole
The organization's locations and how the facilities and workforces of each are structured and managed.
Types of Accommodations for Pregnant Workers
The PWFA requires employers to give workers accommodations for any conditions they develop due to pregnancy, childbirth, or pregnancy-related medical conditions, such as gestational diabetes or morning sickness. This regulation includes accommodations for both physical and mental concerns, such as postpartum depression. Some types of accommodations include:
Modifying food and drink policies to allow needed nutrition
Allowing more frequent restroom breaks
Providing longer break times
Limiting lifting requirements
Changing work schedule and job duties
Offering breaks for lactation needs
Providing opportunities to sit for jobs that require standing
Under this federal law, employers are not allowed to require an employee to take time off during pregnancy or after having a baby if reasonable accommodations are possible.
How to Make Accommodations and Be Compliant
If a pregnant worker requires reasonable accommodations under this law, they must ask their employer for the accommodation. The employer and employee will work together in an interactive process to find the right accommodations, or the employer can simply say, "yes" to the request from the employee.
Required Poster

The EEOC has made available for download a poster entitled "Know Your Rights: Workplace Discrimination is Illegal" that is required to "be placed in a conspicuous location in the workplace where notices to applicants and employees are customarily posted. In addition to physically posting, covered employers are encouraged to post the notice digitally on their web sites in a conspicuous location. In most cases, electronic posting supplements the physical posting requirement. "

Download the Poster
What Are the Consequences of Non-Compliance?
The PWFA is being enforced by the U.S. Equal Employment Opportunity Commission (EEOC). Effective Tuesday, June 27th 2023, the EEOC is accepting civil charges filed against employers for incidents of discrimination that took place on that day and going forward. The EEOC has created an online portal to handle all claims.
Employers found in violation may be responsible for backpay, reinstating the employee, and reasonable attorney fees.
So, What Should Employers Do?
First, we recommend that you add these pregnancy accommodations to your employee handbook to ensure everyone is aware. Second, we recommend that you teach management about the types of accommodations they're expected to make. Finally, we recommend that you check the federal law against your state law, and make sure you are in line with both.
About the Author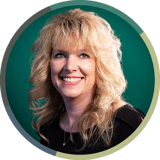 Kim Brown-Webster is Complete Payroll's Director of Human Resources. Kim is a SHRM Certified Professional (SHRM-CP) with over 23 years of Human Resources experience.
DISCLAIMER: The information provided herein does not constitute the provision of legal advice, tax advice, accounting services or professional consulting of any kind. The information provided herein should not be used as a substitute for consultation with professional legal, tax, accounting, or other professional advisers. Before making any decision or taking any action, you should consult a professional adviser who has been provided with all pertinent facts relevant to your particular situation and for your particular state(s) of operation.
Get The Newsletter
Bi-weekly on Thursdays. We compile HR best practices, labor law updates & other content to help you pay and manage your workforce more effectively.