Predicted Payroll Changes and Trends for the Upcoming Year
November 17, 2023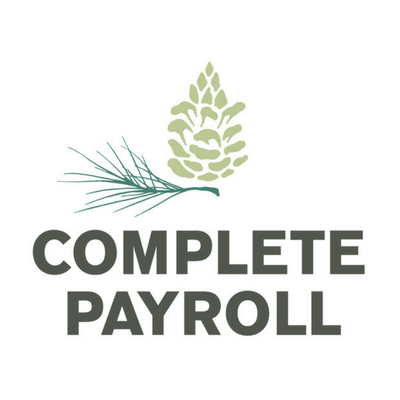 Written by Complete Payroll

A study by the American Payroll Association found that more than a third of businesses are using a payroll system 10 years or older. Many still use combinations of spreadsheets and software, time cards and time clocks, and manual processes for payroll. Not only are these practices labor-intensive, inefficient, and error-prone, but they aren't keeping up with the evolving technology and changing employee expectations.
In the new year, employers need to be on top of these changes to improve efficiency and meet employee expectations.
Top Payroll Trends for the New Year
1. Flexible Pay
The rise of FinTech solutions impacts how employees get paid and how they think about payroll. Made popular through several online apps, employees are increasingly asking their employers to provide Earned Wage Access (EWA) and daily pay options.
About two-thirds of employees at companies that did not offer EWA said they would be interested in participating. Payroll trends also included offering additional pay flexibility, such as same-day pay to attract employees, especially in entry-level jobs.
2. Payroll Technology Advances
Surprisingly, only 54% of companies use cloud-based technology to process payroll. Manual practices, in-house solutions, and desktop software still power about half of the systems used today.
Yet, the benefits of cloud payroll systems are significant. Streamline processing, self-service options, remote connectivity, and scalability are critical. There are also advantages to outsourcing payroll software, relying on trusted providers to maintain and update the software and hardware necessary and aid with compliance with changing laws and regulations.
Organizations are also looking to integrate payroll systems into a consolidated Human Resources Information System (HRIS) to manage the entire employee experience, ensure all data is in sync, and leverage financial forecasting and modeling tools for data-driven decisions.
3. Managing Remote and Hybrid Employees
With the shift to remote and hybrid workforces, payroll management has become increasingly complex. Multi-jurisdictional payroll can get complicated quickly with different labor laws, tax structures, and reporting obligations — especially when it involves cross-border payroll.
With varying compliance regulations across different states and countries, companies failing to account for the jurisdictional differences open themselves up to significant legal risk.
4. Automation and AI
The robots aren't taking over, but robotic process automation (RPA) plays a bigger role in payroll processing. Using software tools to perform repetitive, time-consuming tasks, HR and accounting teams are freed up to work on higher-level tasks. Automation also reduces data entry errors or calculation mistakes.
Another payroll trend includes businesses increasing the use of AI, such as Chatbots, that can provide self-service options for employees to access payroll-related information. Some companies have deployed AI in their benefits portals to evaluate employee data and recommend customized benefits plans.
5. Sustainability
Future employees are increasingly looking for companies that take sustainability seriously. Two-thirds of college students say they would be more likely to apply for jobs at companies that have sustainable practices. 60% said they would avoid companies that aren't eco-friendly.
So-called green payroll practices are now becoming standard. Moving to paperless payroll systems, digital clock-in/clock-out, online portals, and direct deposit helps reduce paper waste and make recordkeeping easier.
6. Financial Well-Being
More than half of employees (57%) responding to a Price Waterhouse Cooper (PwC) survey reported that finances are the top cause of stress in their lives. Worries about job security, inflation, and wages impact performance and well-being. Despite rising wages, nearly six in 10 employees say their compensation isn't keeping up with the cost of living.
Employers can help alleviate this stress by providing financial wellness programs to help employees understand their payroll and benefits options as part of their payroll changes for the new year.
7. Data Security and Privacy
Cybercrime is not slowing down. There were record numbers of attacks in both 2022 and 2023, and employee payroll records and financial information are popular targets. For example, a criminal group in Russia has recently conducted large-scale hacks of payroll data, threatening to release it unless a ransom is paid. More than 100 organizations were hit.
Businesses should be proactive in educating employees about potential scams. 82% of data breaches involved human error, so ongoing training about phishing emails, business email compromise, and the importance of cybersecurity is crucial.

Evaluating Payroll Trends
It is crucial for employers to evaluate payroll trends in order to meet their employees' needs and create a more efficient workflow. It is important to ensure that your payroll strategies align with modern practices and employee expectations to help grow your business.
The beginning of a new year is an excellent time to take a fresh look at how you manage payroll, evaluate payroll trends, and decide how you will operate in the future.
DISCLAIMER: The information provided herein does not constitute the provision of legal advice, tax advice, accounting services or professional consulting of any kind. The information provided herein should not be used as a substitute for consultation with professional legal, tax, accounting, or other professional advisers. Before making any decision or taking any action, you should consult a professional adviser who has been provided with all pertinent facts relevant to your particular situation and for your particular state(s) of operation.
Get The Newsletter
Bi-weekly on Thursdays. We compile HR best practices, labor law updates & other content to help you pay and manage your workforce more effectively.